CREATE
YOUR OWN HEIDI
Life is brighter when you play a little! HEIDI Choco World is the place where new surprising product ideas and new taste experiences come from. Our skilled chocolatiers take their artistry, knowledge and curiosity to create new recipes, personalized tablets and special chocolate treats to exceed the expectations of even the most pretentious chocolate lover. Join our chocolate seminars and treat yourself with one-of-a-kind experience: create your own special chocolate for yourself or as a gift for your dear ones.
join a seminar
JOIN A
CHOCOLATE SEMINAR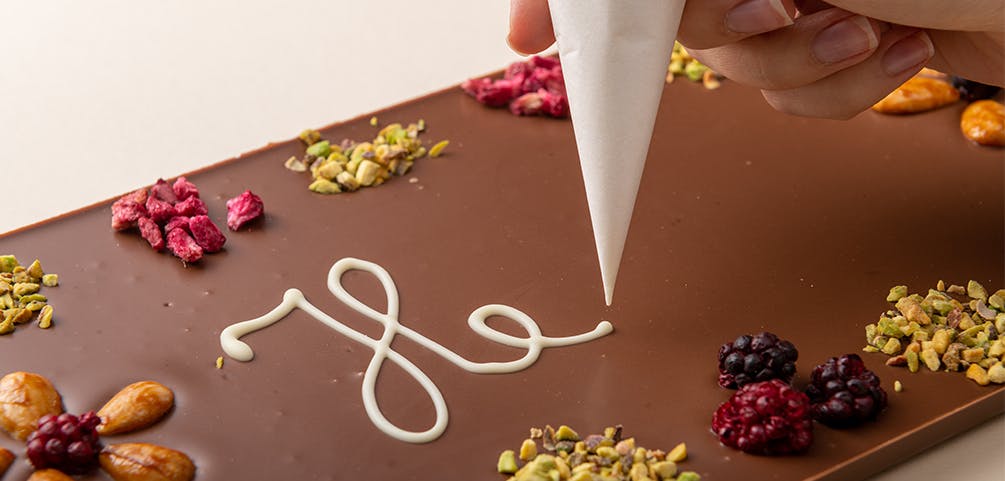 Choose your favorite ingredients: whole caramelized almonds, hazelnuts, walnuts, spices or fruits and whisper heart-melting messages to make your imagination come true.
1 HOUR SEMINAR: "MAKE YOUR OWN CHOCOLATE TABLET"
2 HOURS SEMINAR:
"MAKE YOUR OWN CHOCOLATE TABLET AND FRESH PRALINES / HAND - PAINTED FIGURINE"